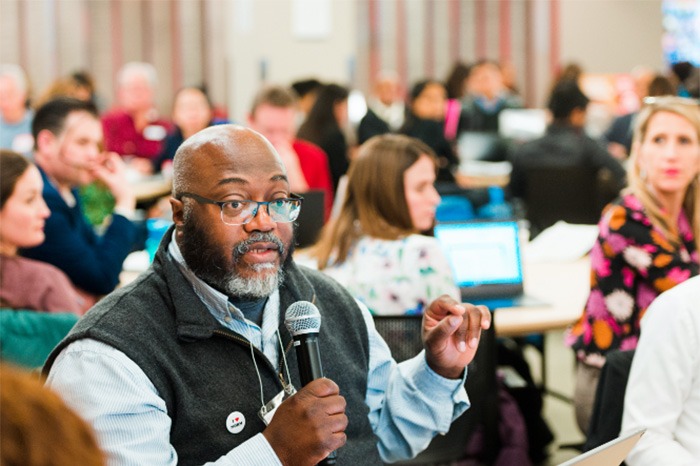 We collaborate with leading corporations, foundations, and top institutions across sectors (including universities, government agencies, and international organizations) through meaningful partnerships.
RICSI Five Outreach Themes
The RICSI envisions a Future of Work that, through education, reskilling, and a commitment to sustainability, is engaging and offers opportunities for all.
The RICSI explores the "social determinants" of health to recommend practical steps for better — and more equitable — outcomes.
Climate change is a social as well as an environmental issue. The RICSI's work in this space links social justice to climate change to ensure we move the needle in a holistic way.
The RICSI explores how, through the lens of "multiple diversities" — a framework that encompasses many unseen DEI factors – we can achieve more meaningful belonging.
The RICSI's work, anchored in Newark, New Jersey, explores local, national, and global factors related to inclusive growth and ensuring that economic prosperity reaches the individuals and communities that need it most.