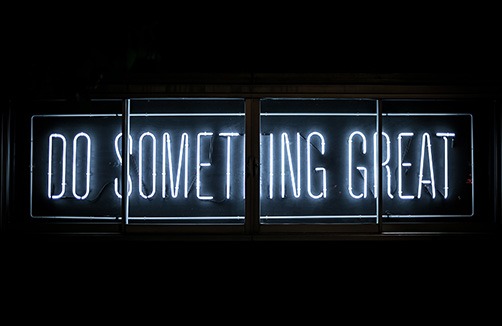 [This is the second of a four-part series focused on the Rutgers Institute for Corporate Social Innovation's "Four Pillars of Corporate Social Innovation."]
In this series, we frame our journey for the success of both business and society in the context of a new, four-pillar model of Corporate Social Innovation.
Aligning Profit and Purpose: "When a firm's clarity and conviction about their organizational purpose drives choices that result in both financial and societal success."
Corporations have tremendous untapped potential to help solve societal problems. A key lever to tap into this potential is the ability to frame issues not just as social problems but as business opportunities to enhance revenue and profitability. As leading companies can attest, making money and being a purpose driven company are not mutually exclusive. On the contrary, by aligning a company's strategy and operations to benefit financially from the fulfillment of a higher purpose, social problems can become the raison d'etre for the company, and over time, be part and parcel of its core business strategies and operations. This can create a virtuous cycle where societal impact begets financial success, as companies use their profits to innovate and scale in fulfillment of their higher purpose.
Our four-pillar model incorporates three essential approaches to aligning profit and purpose: Creating Shared Value (CSV), Purpose-Driven Leadership, and B-Corporations. Here we introduce each of these concepts and provide concrete examples to demonstrate how they each work. These strategies can be used individually or in combination, depending on your company's strategic direction, business model, positioning, and goals.
What is Creating Shared Value (CSV)?
According to Porter & Kramer's (2011) classic HBR article, creating shared value (CSV) enables companies to gain competitive advantage and create economic value for the company by addressing unmet social needs. Shared value is created only when both social and business issues are addressed simultaneously, so that a company's success is inextricably tied with social progress. While often confused, CSV is not about philanthropic activities, or acting based on strong personal values. Instead, shared value creation strategies use capitalism to address social problems tied directly to the business. Solutions are created that are both scalable and self-sustaining.
To illustrate how CSV works in practice, below are three excellent examples of companies who have successfully incorporated shared value creation into the core of their business strategies.
BD's Global Health Projects
Medical technology company Becton, Dickinson & Co. (BD) is a leader in CSV. Gary Cohen led the Global Health function at BD, managing a portfolio of shared value projects, with the twin goals of increasing revenues while simultaneously creating positive social impact. It did this largely by establishing public-private partnerships (PPPs) to address unmet health needs in developing countries.
Novo Nordisk Shared Value Initiatives
Pharmaceutical giant Novo Nordisk's commitment to shared value goes back 100 years to 1922 when Marie Krough, a physician living with Type 2 diabetes, started an insulin production company in Denmark. Since then, the company has been driving change to defeat diabetes, and also helped people defeat other serious chronic conditions such as hemophilia and obesity. It looks to develop innovative solutions to patients' unmet needs, anticipate, adapt to and create new business opportunities, while doing business in a financially, environmentally, and socially responsible way.
Unilever's Shared Value Initiatives
Unilever's Sustainable Living Plan was designed to make the company more competitive by helping to build its brand, spark innovation, strengthen the company's supply chain, lower its risks, as well as build trust in its business. By 2018, Unilever's 26 Sustainable Living Brands outperformed others in both growth and profitability, accounting for 70% of the growth of the company.
One example among many is a handwashing laundry powder the company introduced in South Africa, utilizing SmartFoam technology to break suds down faster, thereby cutting the number of rinses required to wash laundry to half in a region desperately needing to reduce water consumption due to severe and recurring droughts.
While it should be acknowledged that some scholars vociferously contest the value of CSV, many companies have successfully deployed this approach, including among others: Dow Chemical, Novartis, Mars, and Vodafone
What is Purpose-Driven Leadership?
Unleashing a company's purpose is now widely seen as essential not just to motivating employees, but to helping companies find success in the marketplace. People from all generations, led by millennials and Gen Z, want to work for organizations whose purpose resonates with them intellectually, while it also touches their heart emotionally. Purpose-driven leadership needs to be at every level of the organization, not just at the top. However, let's note that it's far from easy to create purpose-driven organization with authenticity and transparency. Many organizations find it difficult to identify and define, let alone live their purpose.
In their seminal HBR article "Creating a Purpose-Driven Organization" Quinn & Thakor (2018) described the central role that purpose plays: "It explains how the people involved with an organization are making a difference, gives them a sense of meaning, and draws their support." And as I have seen firsthand with both my students and clients over many years, people yearn to feel connected to a higher purpose, something aspirational as well as inspirational. By connecting employees with a higher purpose, leaders inspire them to give more of their discretionary energy, creativity, and innovation to their work. Meaning helps employees want to learn more and take more risks, as well as be more committed and engaged.
My favorite examples of purpose-driven companies are Johnson & Johnson with its multi-stakeholder and long-standing credo at the centerpiece of all of the company's decision-making and Interface, Inc., a transformational carpet company founded and led by Ray Anderson.
The story of Johnson & Johnson's Credo is legendary. Robert Wood Johnson, a founding member of Johnson & Johnson and chairman from 1932 to 1963, affectionately known as "The General," personally wrote the company's credo in 1943. The Credo has stood the test of time for 78 years and has continued to guide thousands upon thousands of decisions, both big and small, ever since. The Credo challenges everyone in the company to "put the needs and well-being of the people we serve first."
Perhaps the most inspiring example of purpose-driven leadership is how Ray Anderson led the transformation of Interface, a carpet manufacturer, to go from an extremely environmentally harmful company to one that was committed to net zero greenhouse gas emissions, and now, even beyond his untimely death, to "Net Positive." In the recent award-winning film "Beyond Zero" employees proudly acknowledged: "Sustainability gives you something to believe in more so than just profit…I'm not just making carpet, I'm making carpet for a company that has a conscience. We've gone beyond zero and started to go to positive to have a ripple effect on the rest of the world."
B Corporations
B-Corporations represent a new business model for organizations which are committed to creating a better balance between purpose and profit. Such companies consider the impact of their decisions on all their stakeholders, including their employees, customers, suppliers, local community, as well as the environment. Since this legal status emerged, thousands of companies (as of 5/2/21, 3928 companies across 150 industries and 74 countries) are using this business model to help business become a force for doing good in the world. Let's discuss a few small, medium, and large examples.
Greyston Bakery was one of the earliest B Corporations, and since it opened and began making brownies in 1982, it has become famous for its open hiring policy. The company is committed to restoring dignity and value to people who would otherwise be deemed unemployable. Greyston offers jobs with no questions asked, provides workforce development training, and even housing. "Each delicious gooey bite of brownie contributes to a brighter future for Greyston's bakers, and a more equitable and inclusive world for all."
In 2017, AeroFarms became the first vertical farm to become a certified B Corporation. The company's mission is to "lead the way to address our global food crisis by building, owning, and operating indoor vertical farms that grow safe, healthy, and flavorful food in a sustainable and socially responsible way." Headquartered in Newark, New Jersey, the company has been fundamentally transforming agriculture by bringing local commercial farming directly to where consumers reside. AeroFarms' business model addresses 12 of the 17 UN Sustainable Development Goals, and the company was the inaugural recipient of the Global SDG Awards recognizing private sector leadership in the advancement of the United Nations 2030 Agenda.
Danone North America is a purpose-driven company whose mission is to bring health through food to as many people as possible and is an industry leader in the food and beverage industry. With 6,000 employees and 14 manufacturing facilities across the U.S. and Canada, it became the largest company to become a certified B corporation in 2018 by a factor of 2.
Conclusion
We have seen that "Aligning Profit with Purpose" is not only possible, but leading companies are finding myriad ways to do just that. In so doing, companies are actualizing their potential to work alongside governments and NGOs in providing solutions to many of the wicked problems confronting humanity today and tomorrow. And by virtue of their access to the capital markets, large multinational companies can find ways to exercise their tremendous power and influence, be a force for good on social and environmental issues, scale their solutions, and have a positive impact on millions of people.
Be sure to check out our next blog #3 in the CSI series focused on "Engaging in Responsible Business Practices," featuring our perspectives on Stakeholder Capitalism; the role of Environmental, Social and Governance (ESG) Factors; and the critical importance of Diversity, Equity & Inclusion (DEI), and Paying a Living Wage.