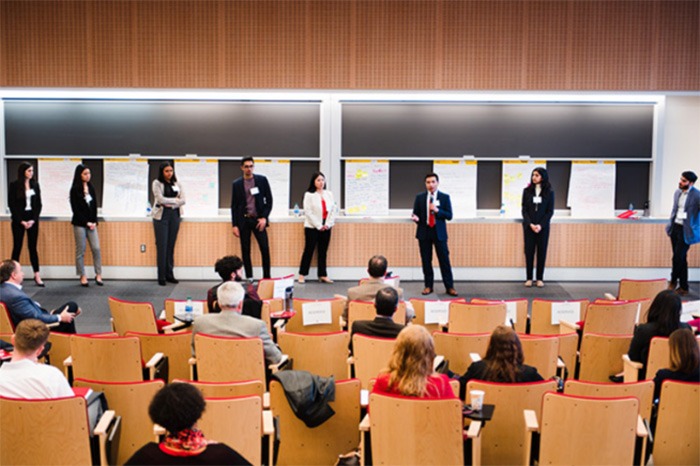 The Rutgers Institute for Corporate Social Innovation (RICSI) launched its Student Advisory Group (SAG) in March 2020. The SAG provides students with the opportunity to shape the work that the RICSI does, connect with social innovators, and engage with corporate leaders.
Our SAG members have had the chance to present at events and collaborate with executives from companies such as Samsung, Audible, Novo Nordisk, Becton Dickinson and Co., Johnson & Johnson, Subaru, Verizon, Merck, PwC, Deloitte, Mckinsey & Co. to name a few. Our SAG Members have also had the opportunity to write and publish articles for our newsletters as well as our report on the Future of Work after COVID-19.
Currently, the SAG is comprised of 118 board members across the Newark and New Brunswick campuses. Our SAG Members are undergraduate and graduate students spanning the ages of 18-61, studying over 30 different majors and minors, and represent over 10 different ethnicities.
For more information or if you would like to join the SAG, please contact ricsi.director@business.rutgers.edu.